Power, Durability & Security For Public Drinking Water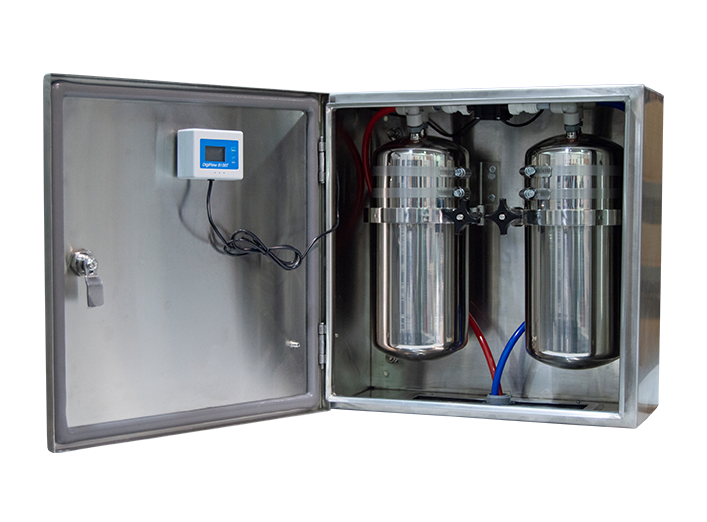 Powerful filtration for public safety. The HTR500 by CB Tech provides broad-spectrum drinking water contaminant treatment for public water fountains, making it an ideal solution for schools, parks, gyms, community centers, and more.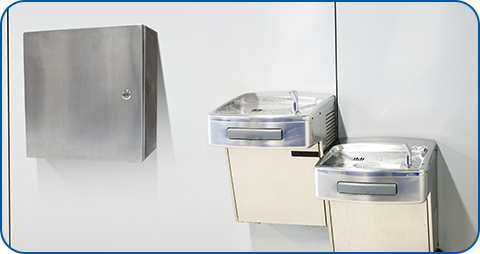 Contaminant Reduction List
Atenolol
Bacteria
Bisphenol A
Carbamazepine
Chloramine
Chlordane
Chlorine
Cyst (Giardia, Cryptosporidium, Entamoeba, Toxoplasma)
DEET
DEET
Estrone
Ibuprofen
Lead
Linuron
Meprobamate
Mercury
Metolachlor
Microcystin
MTBE
Naproxen
Nonyl phenol
PFOA/PFOS
Phenytoin
TCEP
TCPP
Toxaphene
Trimethoprim
Virus
Volatile Organic Chemicals
Model Name – HTR500
Housing Dimensions – 15.75" h x 15.75" w x 8" d
Weight – 35 lbs.
Box Composition – 304 Stainless Steel Filter
Housing Composition – 316 Stainless Steel
Rubber Items – Silicone
Tubing – LLDPE
Fittings – Acetal Copolymer
Filter Endcaps – Polypropylene
Inlet/Outlet – 3/8" Tube
Filter Capacity – 500 gallons
Filter Performance – >90% reduction of free Chlorine and Chloramine
Operating Pressure – 30 psi min (2.1 kg/cm2) – 100 psi (14.1 kg/cm2)
Operating Temperature – 32o F (0o C) – 100o F (38o C)
Flow Rate – 1.0 gpm @60 psi
For more information please contact us at 866.622.9373 or