Custom Water Purification
Learn why solid carbon block filters are the best choice for drinking water filtration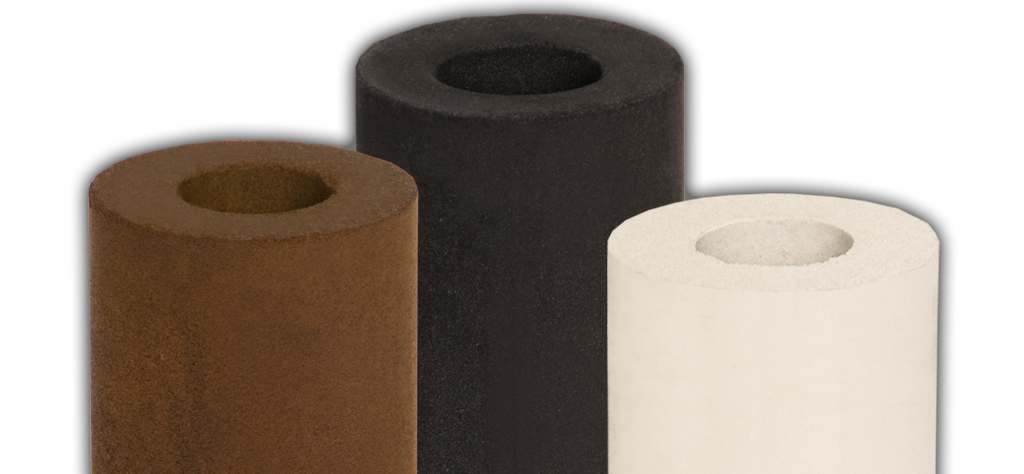 Are you looking for a turn-key solution for custom water purification? You don't need to look any further than Carbon Block Technology from CB Tech. We put our combined water purification expertise and manufacturing know-how of more than 45 years behind every custom water filtration system we make.With our headquarters in Las Vegas, Nevada — complete with our own research and development laboratory plus manufacturing and assembly facilities — we're ready to produce a custom water purification system that specifically meets your needs. From custom drinking water purifiers to more stringent water purification systems, there's simply no job too small or too large for us. Plus, with our overseas facility in Shanghai, there's also no job too far away!
Point-of-Use (POU) vs. Whole-House Systems
One key factor in selecting the right residential custom water filtration system is its scalability. At CB Tech, we know that the majority of households use roughly only five to 10 percent of their household's water for drinking, cooking and personal hygiene. This means that in many instances, unless there's a foul odor or severe hard water issue in the incoming water supply, that customized point-of-use filtration systems can be the answer to minimizing the contaminants that affect the taste and healthfulness of your water.
Of course, when a problem like hard water leaves you with dry, itchy skin and also deposits residue in your pipes and appliances, a whole-house filtration system could be just the answer to all of your health and plumbing issues.
What's really important is getting a system that accurately meets your water's treatment requirements. And this is why working with our custom carbon block filtration systems makes so much sense. Not only can we advise you on what particular system you need, but we also have the manufacturing experience to build precisely the right system for you — one that requires little energy and maintenance to operate at peak performance.
Commercial Systems
From restaurants and grocery stores to hospitals and manufacturers, there are numerous commercial enterprises that require customized water filtration systems to serve their needs and the needs of their customers. Whether you're a high-end espresso bar looking to serve cleaner-tasting water-based beverages or a cutting-edge fabricator in need of a clean supply of water, we have the custom manufacturing capabilities to meet all of your business's water filtration or purification needs.
Moreover, with our hybrid filtration technology, we're able to select and integrate just the right filtration technologies for your needs. When you're in business, the last thing you want is to be paying for something you don't need — or, worse, that doesn't do the job right. With our solutions, those worries are over. Instead, you get peace of mind, cost efficiency and more than four decades of best-in-class customer service.
The Power of the Solid Carbon Block
Activated carbon is an ideal medium for treating contaminants in water, offering a large surface area for the adsorption of dissolved matter. Building upon this, the solid carbon block enhances the medium by preventing channeling, increasing surface contact time and maximizing the volume of filtration media. Carbon blocks are one of the most effective and widely used technologies in the point-of-use (POU) drinking water treatment industry.
It's just another reason why our solid carbon block technology has passed rigorous testing and was awarded certification by NSF International under NSF/ANSI Standard 42 (Aesthetics Effects), Standard 53 (Health Effects), Standard 401 (Emerging Compounds) and Protocols P231 & P248 (Microbiological Purification). Ultimately, its filtration performance was found to be highly effective across a wide range of contaminants and compounds.
What's Inside the Carbon Block Buyer's Guide?
This comprehensive guide addresses key considerations a buyer should evaluate when designing a carbon block filter and selecting a supplier, including:
Activated Carbon for Water Filtration
Why Carbon Block is the Better Choice
How Carbon Blocks Filter Water
Compressed vs. Extruded Carbon Block Manufacturing Processes
Carbon Block vs. Other Filtration Technologies
Design Parameters
Performance Indication Device
Advantages of a Custom Filter
Choosing a Custom Carbon Block Supplier
Your Custom Carbon Block Specifications
Download your FREE copy of CB Tech's Carbon Block Buyer's Guide.
Consistent Performance Through Customized Service
Our carbon block filtration systems are the best in the industry because the people who make them understand how important your water's purity is to you. We've been dedicating ourselves to designing innovative and cost-effective water purification solutions for over 45 years. That's why we're always prepared to work with you to find a customized filtration system that seamlessly fits your needs.
When you want custom water purification, you want a CB Tech solution! Contact us today and learn how simple it is to have your water just the way you want it.